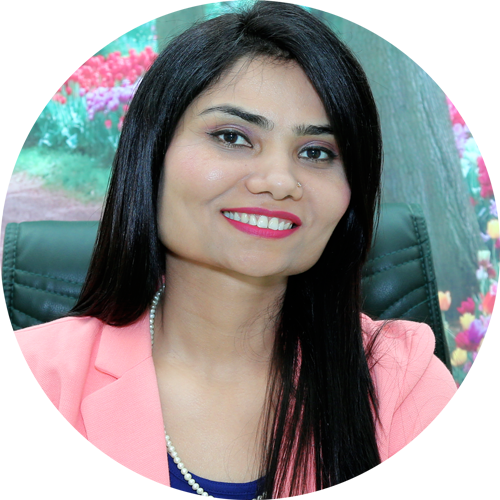 Sheela Seharawat
Have you ever made a decision to lose weight rapidly? Then, jump-start your weight loss resolution today and stay healthy and fit. This article introduces the basic steps towards weight loss and set with smart goals of success to become healthy and fit permanently. Setting a goal to become healthy is very essential in everybody's life. This way you can easily accomplish to reduce weight rapidly.
How to stay Motivated to Lose Weight?
If you are trying to work on losing weight, then a good night's sleep is essential for this. However, stress is the major reason which would influence to cheat on your diet plan.
Make a note to adjust your diet plan and include fresh fruits, vegetables in your diet. This will lead to accomplishing your goal to make you healthy and fit.
Change your lifestyle and include healthy snacks in your breakfast. Remember, never skip breakfast.
Make a right decision to take healthy foods every day. Avoid dangerous eating habits. Include balanced diet in your daily routine. Healthy and nutritious foods will help you to make you healthy.
Reduce portion size and eat small amounts of foods. This will help you to motivate you to stick with your diet plan for a long period.
Time to get fit
Almost all doctors would agree to the fact that, excess weight can lead unavoidable diseases. However, it is important to shed your extra pounds. You can improve your health through a proper diet plan. Reduced weight could increase blood circulation, reduce cholesterol level and eliminate the risk of deadly diseases such as heart attack, high blood pressure etc. If you are recently overweight, then it is time to reduce weight and include protein meals in your daily diet plan.
The best way of losing weight is not starving or doing rigorous exercise. Therefore, it is important to follow a long-term diet plan, which includes healthy foods. Food gives energy to your body. Reduce calories in your body, increase physical activity, and change your lifestyle.
Looking for new fat loss tips?
There are umpteen numbers of weight loss diet, you may hear repeatedly. However, changing eating habits, works for you the best. A customized weight loss plan can help you lose initial pounds you desire to shed immediately.
Going back to your old habits will not help you to stay healthy and fit. Before you plan to shed extra pounds, it is vital to follow the personalized diet plan.
Choose weight loss plan carefully and stick to the diet plan. Every individual lose weight in a different manner. Make sure that your goal represents to achieve a healthy weight loss.
Just cut down some junk foods in your eating habits and eat slowly, which will help to boost your appetite level. Stop eating when you satisfied not full.
Limit fat foods; replace red meat with poultry or fish. Drink plenty of water. This will increase your metabolism level.
Adapting a perfect weight loss plan could help you to get you in shape. Put some efforts to become healthy and get some diet tips from the professionals.
Learn how to prepare quick and healthy recipes simply designed with fat burning foods. This will surely help you to shed extra pounds easily. The basic step of losing weight is very easy and quick. This way you can lead a disease free life. Always seek suggestion from the experts and learn how to follow a proper dietary plan.   Setting a healthy diet program would help you to become fit.
---
Sheela Seharawat is a well-known name in the world of health and nutrition. Practicing since 2006, she was also associated with Indian Army hospital as a dietician. She is a motivational speaker and has inspired many people to lose their unwanted kilos and live a healthy and motivated life. She customises special diet plans for better performance. Her revered motto is "LET YOUR DIET WORK FOR YOU."
Please follow and like us: