Akshay Tritiya is considered a very appropriate and auspicious time for the 'brides to be' to shop jewellery for their upcoming wedding. The day isn't just favourable to shop for the most auspicious occasion of life, the upcoming wedding season makes it the timely bet. However, it isn't just bride shopping, but the jewel market is all decked up. You may be bride's sister or groom's mother- there will be surely something exclusive for you in the market. And yes, not to forget gifts for the relatives or gold and silver coins for all those rituals.
"Akshay Tritiya, for a majority of Indian population is one of 'The Days' to buy and invest in gold. And this Akshay Tritiya we dealers wouldn't want to leave any stone unturned, hence, we are offering the best deals possible to attract buyers. We have unique offers which we strongly believe will be availed by most of the buyers. Hopefully this Akshay Tritiya will be a joyful occasion for both us traders and buyers." Sachin Kothari, Director, Augmont, an integrated precious management company.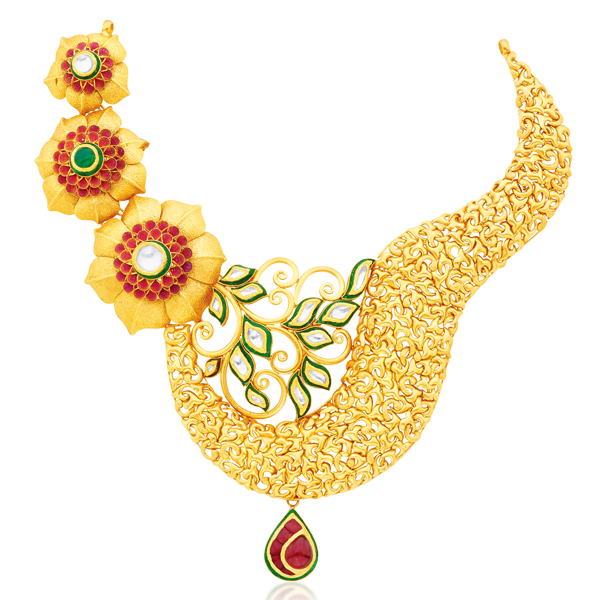 The markets are geared up with special offers and brand new collection for the buyers. Sunil Nayak, CEO at Reliance Jewels said, "At Reliance Jewels we believe that every day is auspicious & we are taking this thought to our patrons by inspiring them to celebrate their eternal bonds & relationships for not only one day but for a lifetime. We strongly believe that every moment should be lived at its best. Keeping with the spirit of Akshaya Tritiya we are celebrating the wave of auspiciousness for a 2 week long period from 6 – 22 April. We look forward to serve & offer the best designs, collections to our patrons at best prices."
On the other hand, buyers are looking for exclusive jewellery for their special occasion. "Wedding is one of the most special days of lifetime. I am looking for absolutely traditional jewellery to go with my Lehenga that has been made from my Grand-Mother's heirloom for the D-Day. The traditional Meenakari jewellery would enhance its charm even more." Believes Ananya, who is ready to get hitched next month.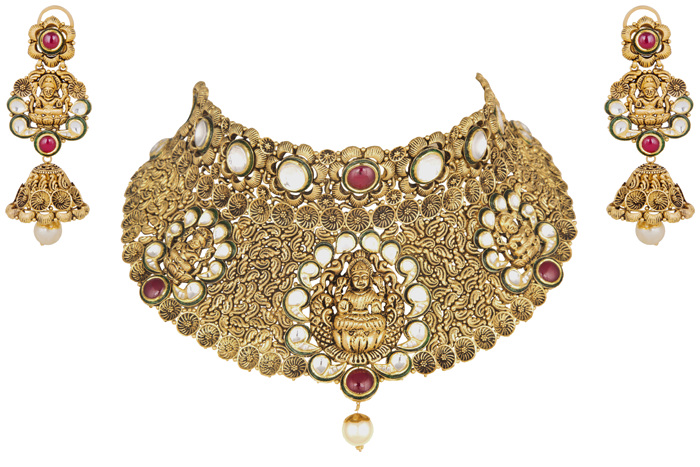 The House of MBJ, well known for amalgamation of royal standards of Ratangarh with best tradition of jewelry have a Temple Jewelry collection called 'Kanakam' instore for the brides. The handcrafted, traditional jewelry pieces are carved and inspired by Temples of India. The jewellery is crafted specifically keeping goddess Laxmi – the god of wealth, in mind.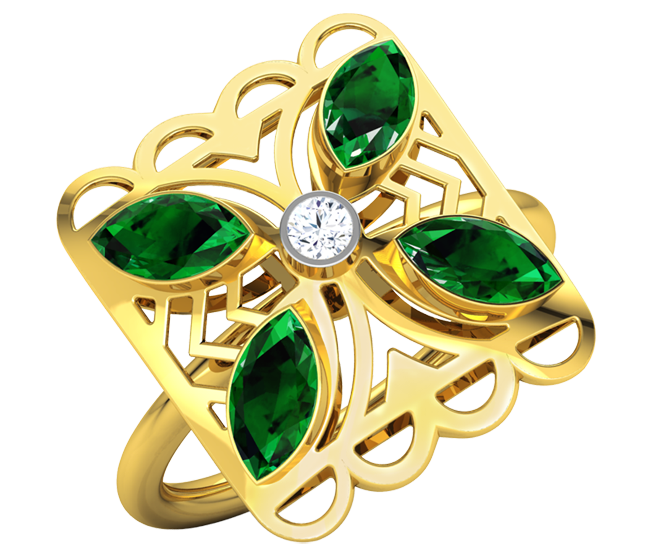 One of the most famous online retailers of fine jewellery, CaratLane offers Madhubani collection. It inspired from a 2500 year old art form originating from Mithila in Bihar. Crafted in 18kt yellow and rose gold with diamonds and gemstones. This collection comprises a whole new range of rings, earrings, necklaces and bracelets.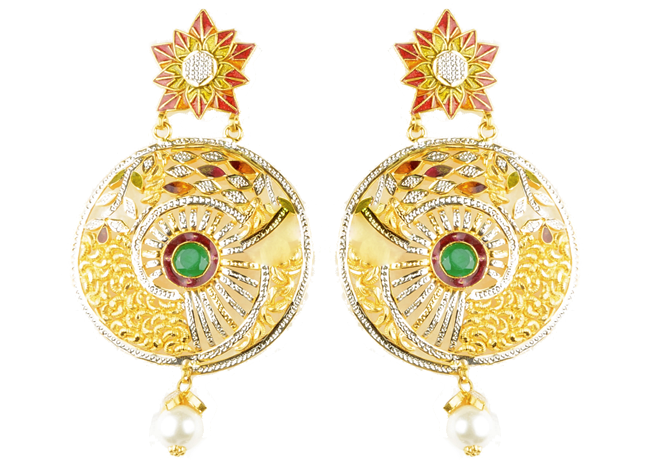 However, affordability and wear ability never go out of fashion. "I would prefer to buy gold piece that I will not only wear for wedding rituals but also after that." Says Kajal. "Evergreen Dazzlers is a collection of bewitching gold earrings that will spread their magical spell all year long, at every occasion and for every woman. We understand the women's desire to look different yet special and thus, offer the jewellery pieces that are not just unique and affordable but also present them in a way that they dream and deserve." Gaurav Bawa, Founder & CEO, Bawa Jeweller on their Evergreen Dazzlers collection.
The market is all decked up with their latest collection for those in the last overs of their bachelorhood and also for people trying to woo goddess Laxmi. Although, it is predicted that there might be slightly less sale as compared to last year due to rising price of gold. But, this too wouldn't discourage the buyers to go all out shopping for that yellow precious metal.
Please follow and like us: